ideas ahead
WE
BUILD

YOUR SOLID WOOD HOUSE
timber impresses...
...with its sustainability, excellent strength and unique physical properties, timber is an integral part of our daily life.
HOLZplus are independent planners, consultants and providers for everything solid wood construction.
With over 1000 successfully implemented national and international projects, you can trust our expansive experience and know-how.
THERMOline
solid wood construction - without additional insulation
With our THERMOline construction method, the wood takes the role of traditional thermal insulation. Due to their multi-layered, monolithic construction, the modular THERMOline building elements provide a comfortable and healthy indoor climate.
Due to the excellent heat storage capacity of the solid wood elements, this construction method protects against overheating in summer and insulates in winter. THERMOline thus ensures a manageable energy demand and is considered fire safe.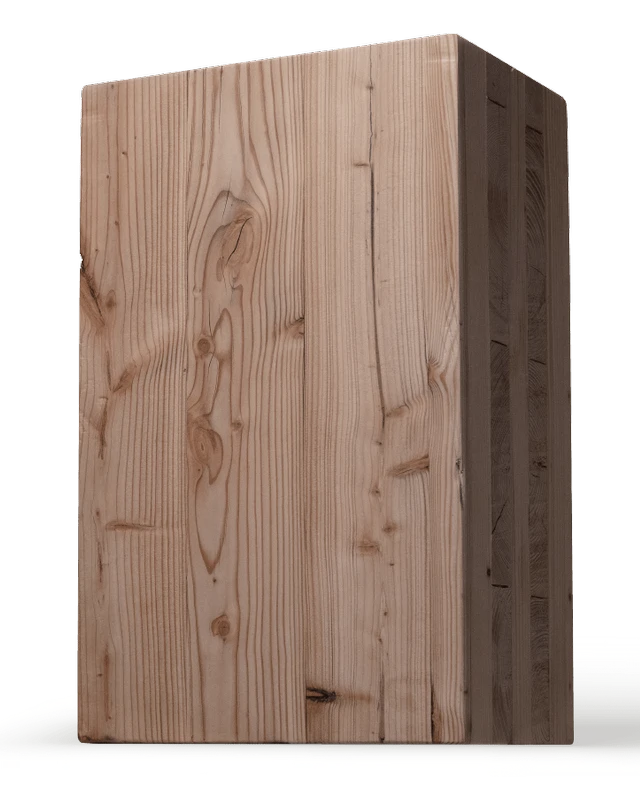 consulting
planning
building
manufacturing
we make your dream project reality.
We consult private, governmental and commercial architects, contractors and home-builders of any size.
Some of our offers include:
- project development and implementation
- construction consulting
- detailed planning
- manufacturing / factory planning
- construction documentation
- visualisations
- product research and development
- building system development and production planning
With innovative ideas, we are guaranteed to answer all questions solid-wood.